Mandala Show and Open House in Duluth!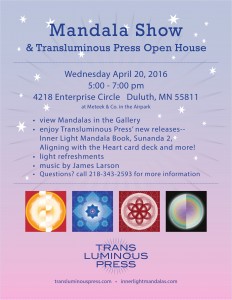 Join us April 20, 2016, 5-7 pm for mandalas, healthy snacks and the latest releases from Transluminous Press! A new mandala show will be up in the gallery, here is a taste of some of the mandalas: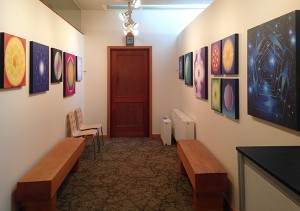 The opening is at Meteek & Co. in the Airpark,
4218 Enterprise Cir., Duluth, MN 55811
See you there!