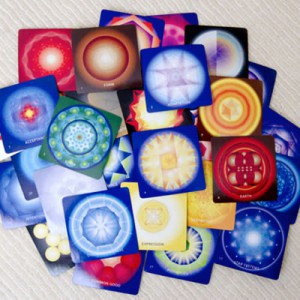 Inner Light Mandala Card Deck
This deck contains 33 full-color cards, each with a different mandala. Brought forth to assist in accessing your unique expression of Source, the mandalas relate to aspects of our embodied experience and the systems around us. The cards can be used for daily reflection, to illuminate that which is desiring attention within your Self, or exploring your capacity to express your Inner Light!
33 Mandala cards, 1 title card. Printed on heavy card stock with gloss finish and rounded corners. Cards measure 3.5″ / 8.89 cm square.